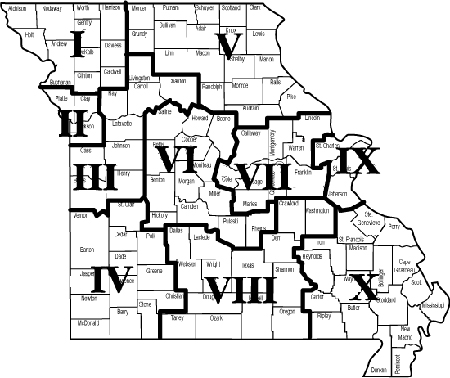 The next area meeting will be in District VIII on Sept. 17 at DOCO in Ava, beginning at 11 a.m. Tuesday, Sept. 17.
DOCO is located at 1306 Prince Street, Ava, Missouri 65608. Any manager or staff member, even those from other districts, is welcome if the Area VIII is convenient for them.
For additional information on this meeting, contact Linda at (417) 588-3241 or lkimrey@hotmail.com.
The area meetings are being held to gather grassroots workshop input, opinions and answer questions on how MASWM can best help managers and their shops.
Other sessions and Area Directors have been tentatively set for.
Area 2, Brian Hogan, Kansas City, July 2019.
Area 3, Pam Martin, Butler, August 2019.
Area 5, Kit Brewer, Moberly, September 2019.
Area 7, Tammi Bock, Jefferson City, November 2019.
We'll be updating this information so check back often!