Area Meetings Becoming Major Addition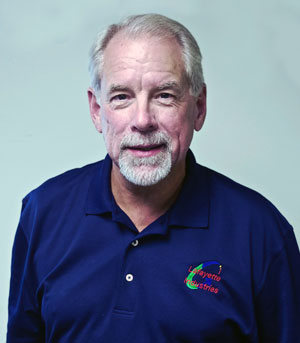 MASWM Vice President Rob Libera sees the area meetings as an important new tool for managers across Missouri.
MASWM's area meetings began only last fall but are quickly becoming an important new tool for managers to access group knowledge and more.
The March 28 gathering for Area VIII held in Houston was a good example. "It was a home run," noted MASWM Vice President Rob Libera. "It was really, really good."
Area Director Linda Kimrey and Opportunity Sheltered Industries Manager Sharon Tyger hosted the meeting in Houston. Libera said the agenda items were outstanding, but the informal dialogue between managers was also valuable.
"There are so many things available through the Association," he said. "But then everyone let their hair down, and the discussion was just outstanding."
Many managers have no other resource for learning how to meet the huge range of demands they face daily. "Basically, they're relying on the Association for training," Libera said. This includes everything from business services to regulations, inside industry knowledge and other areas where additional training would be helpful.
A dramatic example of the meeting's benefit involved one shop's archaic time-study forms. Never having seen how other shops conduct and record these widespread operations, the system had been tolerated for years. "Someone showed how they use a spreadsheet, and you could just see their eyes light up," Libera said. "It's amazing how these little things come out that can help you."
New managers are among the most in need of these discussions, but veteran managers and even workshop board members can also benefit. "Some board members may not know the mission, business and industry of their workshop," he noted. "They may not know how their shop actually works in these three areas."
The Area VIII group valued the meeting so much, they immediately scheduled another for June 4 at Laclede Industries in Lebanon. "This group would meet every month if they could," Libera said. "We need to make this part of our modus operandi."