Area Meetings Gaining Momentum, Manager Input


Area VI managers gathered at Boonslick Industries for the Nov. 14 regional meeting. Everyone came away feeling this was very informative and will help "MASWM/MESA become a much stronger organization than it ever has been," noted one of the managers in attendance. (Photo courtesy of CJ Welch)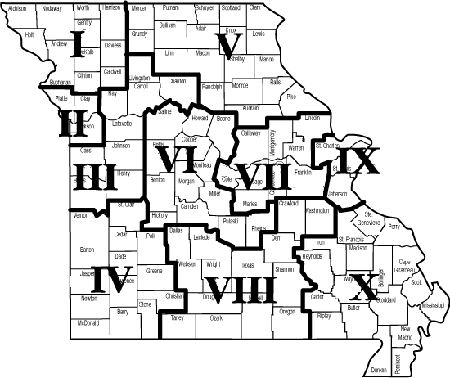 District meetings are being scheduled throughout Missouri to better gain input from individual managers.
A series of MASWM area meetings reaching out to individual managers is off to a great start following the Area VI Regional Meeting in Boonville Nov. 14. The next meeting is scheduled for Dec. 12 in Carthage.
The meetings are being held around the state to gauge interest, hear opinions and questions on how MASWM can best help managers and their shops. The smaller meetings allow time and attention to each manager and his or her questions. Managers from outside a district are welcome, but all are asked to RSVP so that adequate preparations can be made.
"The regional meeting proved to be beneficial to all who attended," MASWM Secretary Natalie Couch Reported. "We all felt that we should continue to meet on a regular basis."
The next meeting is in Area IV (southwest Missouri) and will be hosted by Manager Jeff Jones at Innovative Industries, 421 W. Centennial Avenue, Carthage, Mo., 64836. For additional information or to RSVP, please contact Chuck Reade at creade-cce@ipa.net or (417) 725-5310.
The District VI meeting Nov. 14 was hosted by C.J. Welch at Boonslick Industries in Boonville and earned praise from everyone involved.
Topics at the Nov. 14 meeting included:
• Work Experience programs and the importance of keeping relationships with high schools so that the graduating students know that workshops are an option for them.
• Any notable workshop event should be shared with MASWM Editor Dale Garrison (editor@moworkshops.org) so that he can post it on the MASWM Facebook page or website. Photos are welcome.
• January meeting: The main purpose will be maintaining relationships with legislators. With the newly divided government, it is not anticipated that any Federal changes that will affect workshops, such as 14C. The only potential issue would be a possible government shut down which could impact Medicaid-funded programs.
• President Aaron Martin discussed the MASWM structure: four elected officers (typically pulled from Board Members). Each of the 12 regional areas has a Representative on the Board who is appointed by the Steering Committee). MESA was formed due to the need to move quickly on Legislative issues. MASWM sets the Legislative strategy and MESA has the authority to do the work. The dues have been increased, but are being put to work through beneficial training, legislative efforts that have paid off (including with significant more state funding to workshops), and possibly a new Executive Director position to continue the strategic efforts of MASWM.
• Minimum Wage increase: Aaron noted the new minimum wage bill is likely to effect community employment more than Extended Employment Sheltered Workshops. When we experience a recession, employers will not be able or willing to carve out positions like they are in a good economy. At least direct labor in the EESWs will trend along with direct labor for other employers. Aaron also believes that the Ability One contracts' required 70 percent direct labor will be dropped to 50 percent. We may also experience problems with state use and Ability One contracts not being considered Community Integrated Employment.
• MASWM Draft meeting minutes will be made available to membership a few days after each meeting so that membership does not have to wait until the next meeting to find out what was discussed if they had to miss a meeting. The goal will be to post these to the website once a document library is established.
• Board Development: It would be beneficial to provide managers with some tools on how to develop their boards. Aaron mentioned that there are some trainings available and may have access to a trainer on that topic. He also mentioned that he has a board agreement and asks each board member to give or get $2,500 of donations each year.
• Best Practices: All managers know there is a need for best practices to be documented. They would be helpful for new managers and could help train boards, the executive director, and set a standard for all shops.
Other sessions have been tentatively set for:
Area 10, Susan Wallis, Cape Girardeau, February 2019.
Area 8, Linda Kimrey, Lebanon, March 2019.
Area 9, Russ Kuttenkuler, Arnold, May 2019.
Area 1, Susan Trump, Bethany, June 2019.
Area 2, Brian Hogan, Kansas City, July 2019.
Area 3, Pam Martin, Butler, August 2019.
Area 5, Kit Brewer, Moberly, September 2019.
Area 7, Tammi Bock, Jefferson City, November 2019.
We'll be updating this information so check back often!