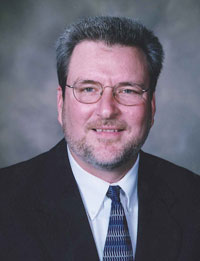 MASWM President Bob Koch sees the workshop story as more than even jobs for over 7,000 people with disabilities.
Shops are More than Just a Place to Work
Past winter newsletters have begun with the anticipation of the coming New Year and the opportunities and challenges it will bring.
This year is no different. The economy seems to continue to ease somewhat, and there is a sense of optimism as work for a number of shops has improved, and new opportunities have been created for our employees. Workshops continue to be creative in their business efforts and partnerships with business and within the community. This is making what we all hope will be a brighter and better 2014.
While we meet our mission of employing individuals with disabilities, many shops go beyond employment and provide additional services. Recently, at the State DESE Board meeting, two managers gave reports on their shops and workshops in general. They discussed the success, challenges and entrepreneurship of finding work, funding needs, etc. In addition, they spoke of the services workshops provide to individuals beyond employment. Stories of assisting an employee or his or her family with Social Security, Medicare and Medicaid, housing and other issues are common. For many of our workers with disabilities, the workshop is a place they feel comfortable with and go to for help. For others, it is the only resource available.
A good example of this came recently for Empac, as the mother of one of our employees passed away. The employee, who had limited means, came to the shop staff, unsure of how she would be able to pay the funeral and burial expenses. Employees, staff, board members and the community contributed enough to cover all expenses and provide a headstone for the grave. This is just one example of the compassion and devotion of workshops.
While we have the good news and optimism, we continue to face challenges at the state and national levels. The ruling of the Department of Justice that facility-based employment violates ADA laws under the Olmstead Decision continues to be a subject that we will monitor.
We will continue to see the details of the ACA develop and try to interpret how this will affect workshops and their employees. Our legislative chair and consultant will also continue to keep a close watch on any legislation that may impact workshops. While we have a lot to be thankful for and look forward to, we need to continue to be diligent in our efforts and have our legislators in our shops and keep them informed, as this is as important as ever.
I am looking forward to seeing everyone at the winter MASWM meeting January 21 and 22 in Jefferson City.